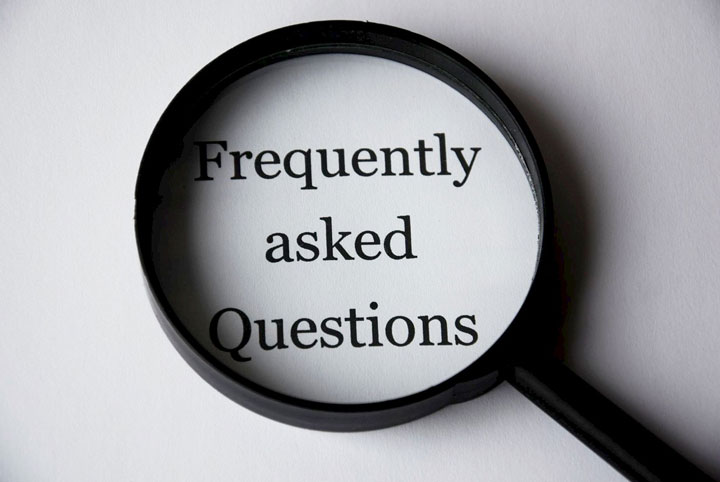 Source: Cirque Lodge
1. Do I Need Alcohol Rehab Program?
This can be different for each individual on whether their drinking has become a problem or not. With the stigma that follows alcoholics, many don't even realize that they have a problem at all. Meanwhile their life and drinking problem escalate out of control. You can gauge the seriousness of your alcohol problem based on answering a few yes/no questions.
Do you drink every day?
Do you drink to excess?
Would you rather drink than participate in other activities?
Is your home, school or work life being affected by your alcohol consumption?
Have others expressed concern about how much you drink?
Have you also tried to cut back on drinking with little success? This could be an indicator that you need professional treatments for your problem. Try cutting back, if you haven't already, to see if you are dealing with alcohol abuse, or if you are dealing with dependency. If you cannot control the amount of alcohol you drink it may be time to look into professional treatments to help you with alcoholism.
At Cirque Lodge: We can help you with determining if you need an alcohol rehab facility. Our experienced admissions professionals can help you with assessment and information right over the phone. They can help you determine if treatment is needed. If you are dealing with a loved one who is struggling with addiction, they can help with contacts and information for an intervention if needed.
2. How Long Does Alcohol Treatment Take?
Typically alcohol rehab treatments do not have a set duration of time. This is based on the individual nature of addiction and dependency. Effective treatments should provide enough care over time to meet the personal requirements of the alcoholic. Studies have shown that a longer duration of addiction programming has yielded better outcomes. This can be a combination of inpatient alcohol treatments and intensive outpatient programming. A 90-day program has become the industry standard for many treatment providers as an effective and adequate treatment period.
One thing that you must realize is that alcohol dependency is an often relapsing condition that requires a long-term effort to recover from. It is a process and not an event. If you or a loved one is in need of treatment to help with an alcohol struggle, be prepared to be involved in programs over a long-term to help you fully recover.
At Cirque Lodge: We offer short-term and long-term programs for individuals struggling with alcohol addiction. A short-term program is 30-days, with the opportunity to extend inpatient treatment to a more appropriate duration if needed. Our professionally licensed counselors can help with making decisions on extending treatment when it is needed. 90-days or longer is also available to help you or your loved one recover with additional efforts of alcohol rehab treatment. In conjunction with inpatient care, a continuing care plan is implemented to facilitate a long-term recovery based on outpatient resources and programs.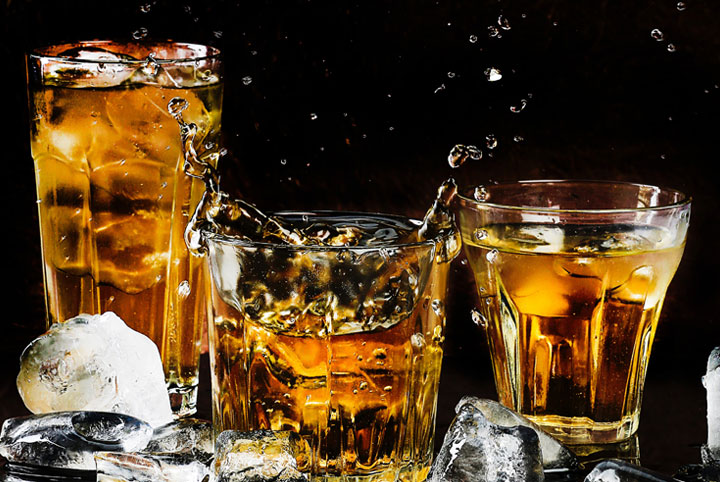 3. What's Involved in the Alcohol Treatment Program?
One thing that you must understand is that there is no one alcohol treatment program that is the overall fix for addiction. Experience in treating alcohol use disorders has shown that it takes many different approaches of cognitive and behavioral therapies in conjunction with other programs to fully treat an individual who is struggling. Another thing you must understand is that treatment facilities and programs are not all the same. While they may have similar approaches or mission statements, you should look for alcohol rehab programs that offer the following:
Licensing or Accreditation
Medical Services
Individualized Therapy (Private Sessions with a therapist in addition to group based therapies)
Dual Diagnosis or Co-occurring Treatment (services to diagnose and treat mental health disorders, which are common among those that struggle with alcoholism)
Family Treatments
Continuing Programs or Aftercare
Inpatient or Outpatient? – Inpatient facilities require you stay on campus for the duration of treatment. Outpatient programs have you stay at home and meet in regular intervals. Both have advantages. Inpatient care tends to be more intensive, supportive and involves different areas of physical and emotional treatments. Outpatient programs focus more on providing the therapy, but allow the individual to stay at work or school during programming. You should choose the type of program that will best suit your needs, but in more serious cases of addiction, a controlled inpatient environment is likely best.
At Cirque Lodge: We are considered by many addiction treatment professionals as the preeminent inpatient facility for those suffering due to alcoholism, drug addiction and prescription drug abuse. We are licensed through the state of Utah and health care accredited by the Joint Commission. Treatment is individualized to meet the needs of each client. If you are struggling with alcohol abuse, the program will be tailored to address your specific needs with alcohol rehab and therapy. We offer multiple individual therapy sessions each week and ongoing medical sessions throughout treatment to assist with co-occurring mental health disorders like anxiety, depression or PTSD.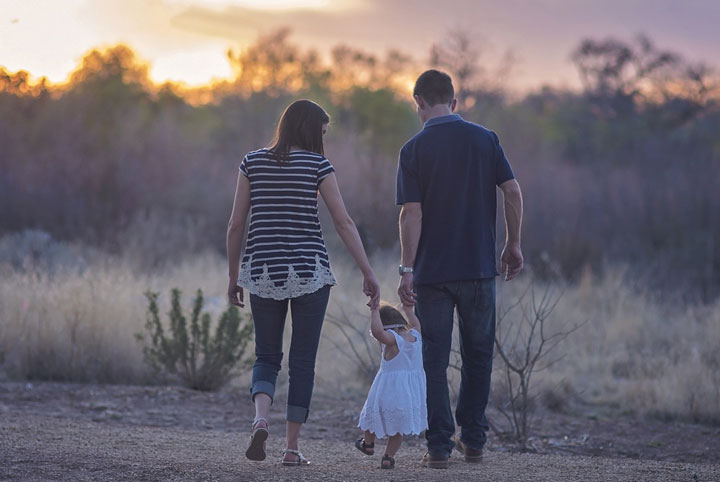 4. Is Family involved in Treatment?
Family involvement in the alcohol rehabilitation program can be central in helping a loved one recover. As family members become immersed with the struggles and behaviors of drinking, they can negatively enable and build codependent relationships. This is not healthy. An alcohol treatment program must involve the family as a part of the treatment process if only to educate the family on the nature of addiction and their relationship with the alcoholic. Family members then can recognize what is going on in their life and can establish boundaries in the home. This education can also teach family members how to be involved and supportive in the recovery process without enabling negative behaviors.
At Cirque Lodge: When it comes to family programming in an alcohol rehab facility, we believe we do not have an equal. Our Family Program is an immensely powerful aspect to our recovery effort. It is so central to the treatment process that family involvement takes place every three weeks at our facility. It is a four-day program of lectures, engaging workshops and intimate therapy sessions. It helps to address the concerns of addiction in the home. It educates all involved to prepare themselves for life after treatment. It provides the right kind of supportive environment for helping family involved through their own struggles. We often receive comments from residents and family about the healing power that comes from the efforts of family programming.
5. Are There Ongoing Programs After Alcohol Rehab?
As stated earlier, recovery from alcoholism is a long-term process. Typically individuals are in treatment for just a short amount of time (Looking at the big picture). So how does one continue and maintain their sobriety after they leave rehab? It is through ongoing programs. An alcohol rehab program should provide you with additional resources to help you continue these efforts. There are a number of resources to assist in this process. One can enroll in a sober living home, continue with outpatient programs and receive additional personal therapy. This is often referred to as aftercare.
Programs based upon a recovery-oriented system will also involve attending 12-step or self-help meetings. For the Alcoholic, this will most commonly be A.A. From humble beginnings Alcoholics Anonymous has expanded into a worldwide fellowship of men and women who help and support each other through the drinking problem. An addiction treatment program can begin this process during rehab. Many inpatient facilities will introduce the 12-steps and meetings like Alcoholics Anonymous. This can help to ease the transition upon completion of inpatient treatment.
At Cirque Lodge: Continuing Care is an important and key part of successful alcohol recovery. Prior to discharging from our facility, residents work on a continuing care plan with their counselor. These matters are coordinated to be in place before the resident returns home. Some choose to stay close to our facilities after treatment to help them with their transition. We offer weekly aftercare meetings for alumni and daily 12-step meetings at our Studio Facility. We also feel that a solid foundation of the 12-step program plays a central part in staying in recovery. The residents of our facility receive a very involved and effective introduction to the 12-steps and begin work on their own program. Treatment is where you start recovery, through 12-step meetings and working with a sponsor is how you live it.
We also encourage our alumni to stay connected. A number of alumni programs and activities have been created to keep Cirque a part of the lives of our alumni. We schedule and hold alumni gatherings and dinners throughout the year. The highlight of which is our Annual Reunion held here at the facility. Such continued efforts help former residents to keep their fire for recovery burning strong in their lives. Many of us are in successful recovery ourselves. We understand that together we can help one another achieve a long-term and productive sobriety.